I'm Jack Mellor and I've been part of HSE's Science Division – Health Capability Group for almost seven years. Our group provides scientific expertise and an analytical service to not only HSE but also our external customers with the extensive laboratory and world experts we have based in Buxton.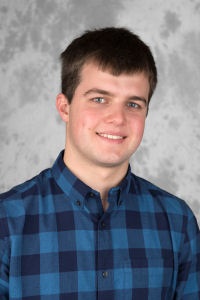 I'm currently studying towards a BSc in Chemical Science at Manchester Metropolitan University, which is being fully funded by HSE through the apprenticeships scheme. Not only is this a degree in itself but also a Laboratory Scientist Degree Apprenticeship, which means it additionally involves the practical laboratory skills/training element necessary for working within the chemical sciences sector. I'm able to put what I have learnt during my degree apprenticeship into practice at HSE during my typical working day, which is so rewarding. My course is heavily chemistry based and has given me the ability to now answer some of the questions that I have always wondered, such as, 'so why does that actually happen?' 
The degree course is informative and can be extremely challenging at times, which is just how I like it. I currently spend twenty percent (one day) of my working week studying as part of the apprenticeship agreement with HSE and now, in my final year, I feel as though I know exactly how to blend it in with my work-life balance. From my experience over the last few years I believe this is one of the keys to success when undertaking a course such as this.